Hire the best solar energy professionals easily
Need full-time or project staff?
Hack your hiring through ETC's out-hiring service. It is faster and cheaper than advertising, screening candidates, then training and hoping they'll deliver value. We are the easiest way to hire highly skilled, experienced solar professionals across Nigeria, Ghana and Kenya. And we know our talents are awesome because we either trained them ourselves or vetted them in our expert community.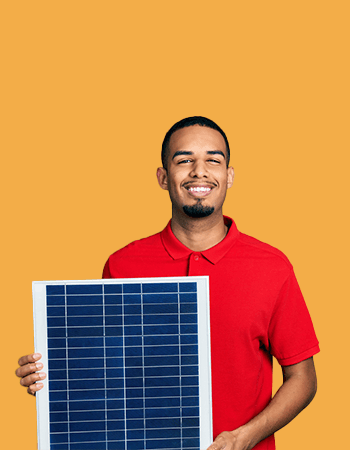 Our talents have over 250 hours of training, field experience, and industry knowledge. They're ready to contribute value to your company from day 1. We'll give you access to solar engineers and solar industry customer service professionals who have been trained to build the future of energy in Nigeria.
What You'll Get
Cross-regional talent access

Skilled and experienced professionals

Access to our expert community

Pre-screened and vetted hires

Talents for diverse job functions

Carefully selected talents who match your organisation

Cost-savings on Projects

From project leads to engineers and trainees, our talents are equipped with hard and soft skills including site surveying, design, installation, maintenance, sales, customer service and more.
We've worked with some of the most forward-thinking
companies in Nigeria's energy sector.










Solar companies


who use us say...
When an ETC talent joined my team, it was obvious that he came ready, and that the ETC program had molded him into the renewable energy engineer he is today.
Energy Talent Company enables energy services companies like Aspire Power Solutions to augment our engineering team with highly trained and experienced people in record time.
My experience with ETC has been fantastic! ETC adheres to codes and standards, and they have a team of skilled professionals who install high-end brands and products. I rate ETC as a 5-star service provider.
I've enjoyed working with Energy Talent Company for the acquisition and management of our technical staff. ETC's support team responds promptly and assists excellently with training and development.
As a talent mentor during apprenticeships with Husk, I find that the talents resume placement as fully equipped professionals. I recommend them and Energy Talent Company to anyone.
ETC provided top engineering talents for installations and maintenance with no supervision. I look forward to the next phase of solar installations across Nigeria with the help of ETC.