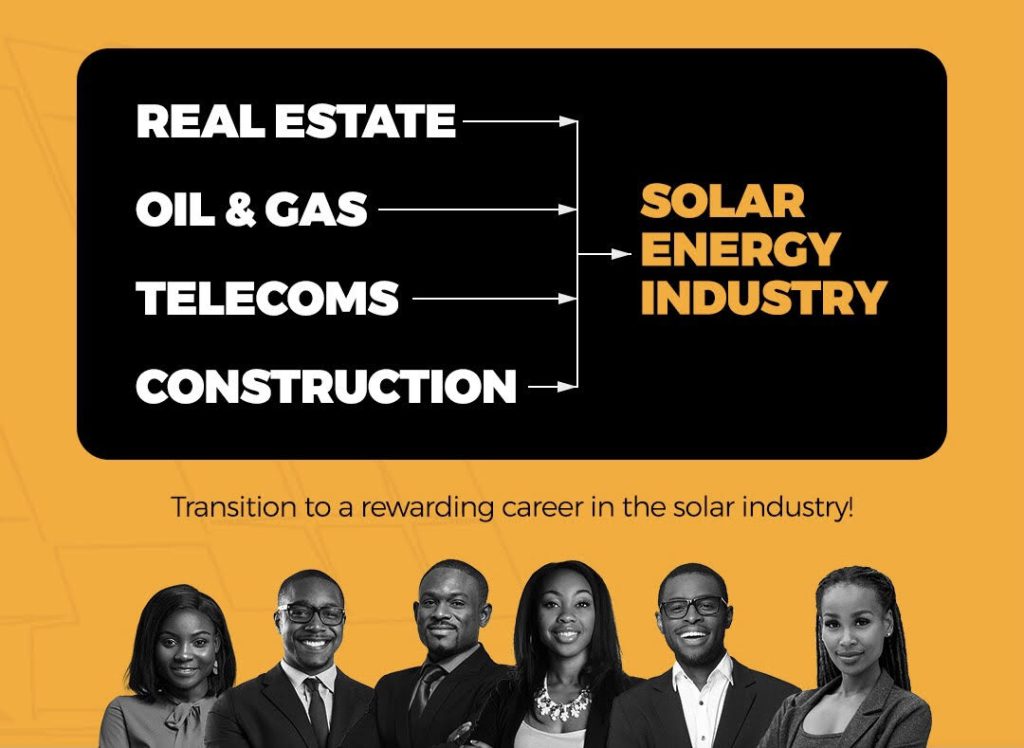 Are you a professional in the oil and gas, real estate, telecommunications, or construction industry looking for new opportunities? Have you considered transitioning to the solar energy industry?
The demand for skilled professionals in the solar industry is rapidly increasing as the world shifts towards renewable energy sources. The United Nations has set a goal to ensure universal access to modern energy by 2030, and the International Energy Agency projects that solar power will be the largest source of electricity by 2050. This means that there are countless opportunities for individuals to make a real impact in the industry and contribute to a sustainable future.
One of the major advantages of transitioning to a career in solar energy is job security. In addition, transitioning to the solar industry also offers the opportunity to work on cutting-edge technology and be a part of the solution to the world's energy challenges. The industry is constantly evolving, and professionals will have the opportunity to work on new and innovative projects. It's also a chance to be part of a global community of like-minded individuals who are committed to making a positive impact on the planet.
At Energy Talent Company (ETC), we understand the challenges of transitioning to a new industry and have developed a Transition Program to bridge the skills gap and provide the training, experience, and support needed to launch a successful career in the solar industry. Our program offers world-class training by industry experts, hands-on practical sessions, and apprenticeships with solar energy companies. We also provide career support to help our participants find job opportunities in the industry.
Don't miss out on this opportunity to make a real impact and secure a fulfilling career in the solar energy industry. Apply for ETC Transition Program today and take the first step towards a sustainable future.
Click the button below to apply to the ETC Transition Program.