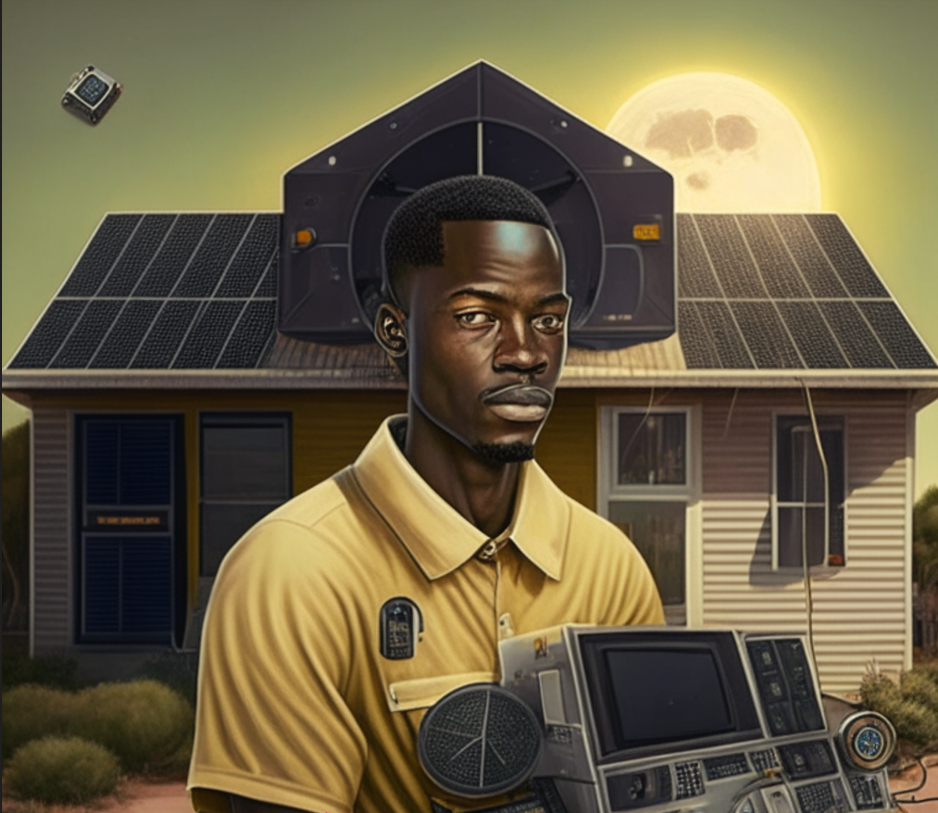 The Role of an SHS Agent
The role of a Solar Home System (SHS) Agent involves promoting, selling, installing, and maintaining solar home systems for residential customers. SHS Agents aim to provide affordable and clean energy solutions to households that lack access to reliable electricity. Here are the key responsibilities associated with the role:
Responsibilities:
Sales and Promotion:
Actively promote and market solar home systems to potential residential customers.
Educate customers about the benefits of solar energy and the features of SHS.
Address customer inquiries, provide accurate information, and offer solutions tailored to their needs.
Develop effective strategies and campaigns for marketing and sales .
Customer Engagement and Needs Assessment:
Engage with customers to understand their energy requirements and assess their suitability for solar home systems.
Conduct thorough energy audits and on-site evaluations to determine system sizing and configuration.
Provide comprehensive information about system specifications, cost savings, and financing options.
Assist customers in selecting the most suitable solar home system based on their energy consumption and budget.
System Installation and Commissioning:
Install solar home systems at customers' premises, ensuring proper mounting of solar panels, battery connections, and electrical wiring.
Collaborate with installation teams or subcontractors to ensure timely and accurate system installations.
Perform system commissioning, including testing, configuring, and verifying proper functioning of all components.
Ensure adherence to safety protocols and compliance with electrical codes and regulations during installations.
System Maintenance and Troubleshooting:
Conduct routine maintenance visits to installed solar home systems.
Clean solar panels, inspect batteries, and verify proper system operation.
Diagnose and troubleshoot system issues, identifying and resolving technical problems promptly.
Coordinate repairs, replacements, or warranty claims when necessary, ensuring customer satisfaction.
Documentation and Reporting:
Maintain accurate records of sales, installations, and maintenance activities.
Document customer information, system specifications, and service agreements.
Prepare regular reports on sales performance, customer feedback, and system performance indicators.
Provide feedback and insights to management to enhance sales strategies and improve customer satisfaction.
Qualifications and Skills:
High school diploma or equivalent (Bachelor's degree in a relevant field is a plus).
Previous experience in sales, customer service, or solar industry is preferred.
Strong communication and interpersonal skills to engage with customers effectively.
Technical knowledge of solar home systems, including components, installation processes, and maintenance requirements.
Familiarity with electrical systems and ability to interpret technical drawings and specifications.
Ability to work independently, manage time efficiently, and prioritize tasks effectively.
Proficiency in computer applications and basic knowledge of sales software and CRM tools.
Valid driver's license and willingness to travel within the designated area.
The role of a Solar Home System Agent combines sales, technical expertise, and customer service to promote clean and affordable energy solutions for residential customers. By facilitating access to reliable electricity through solar power, they contribute to sustainable development and improve the quality of life for individuals and communities.