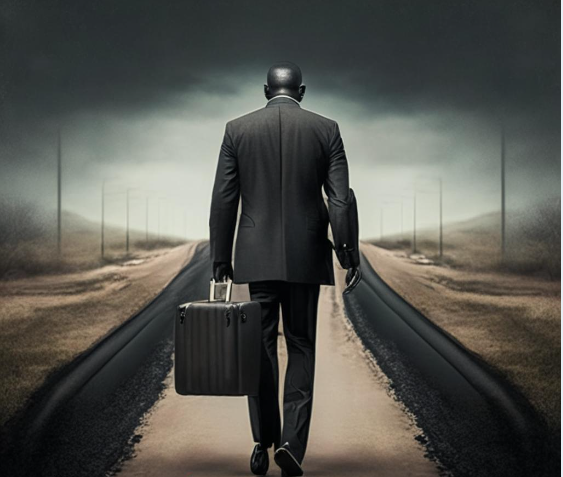 Introduction:
In the dynamic world of renewable energy, the solar industry stands as a beacon of hope, offering promising career pathways for individuals with diverse skills and aspirations. From entry-level positions to specialized roles, the solar sector provides a thriving ecosystem for those eager to lead these fast paced emerging sector, as well as make a positive impact on our planet. In this article, we will illuminate the various career pathways within the solar industry, shedding light on the possibilities that await passionate and forward-thinking individuals.
Pathway 1: Embracing the Role of a Solar Sales Agent
Embarking on the Solar Sales pathway provides an excellent starting point for young professionals eager to contribute to the green revolution. As a Solar Sales Agent, you will champion sustainable energy solutions, promoting solar products and services to potential clients. This role offers a commission-based income structure, with an average monthly income ranging from N40,000. As you build your expertise, opportunities for growth arise, including roles as Junior Technicians, Customer Service Officers, Sales Associates, and HSE personnel within 9+ months.
Pathway 2: Technical Enthusiast – Unveiling the Inner Technocrat
For individuals captivated by the intricate workings of solar systems, the Technical Pathway offers an exciting journey. Starting as a Junior Technician, you can expect a rewarding monthly income ranging from N80,000 to N120,000. Your hands-on experience and dedication will propel you to the position of an Intermediate Technician I, where income can soar up to N250,000 monthly. Whether you choose employment or project-based opportunities, the Technical Pathway ensures a fulfilling career for those eager to make a tangible impact in the renewable energy landscape.
Pathway 3: Customer Service Advocate – A Voice of Care and Support
If you possess exceptional communication and problem-solving skills, the Customer Service Pathway beckons you. As a Junior Customer Service Officer, you can earn a monthly income ranging from N70,000 to N100,000. Delighting customers and ensuring their seamless solar experience will lead you to the position of a Customer Service Officer II, with earnings reaching N150,000 monthly within 12+ months.
Pathway 4: Sales Strategist – Unleashing Your Persuasive Powers
For persuasive individuals driven by targets and goals, the Sales Pathway offers a compelling trajectory. As a Junior Sales professional, you can earn an average monthly income ranging from N70,000 to N100,000. Mastering the art of salesmanship may lead you to become a Senior Sales Associate, where monthly earnings can rise to N150,000 within 12+ months.
Pathway 5: HSE – Ensuring Safety and Environmental Protection
Passionate about health, safety, and environmental protection? The HSE Pathway beckons, offering a vital role within the solar industry. Starting as a Junior HSE Officer, you can earn an average monthly income ranging from N60,000 to N90,000. Your commitment to ensuring a secure work environment paves the way for becoming an HSEQ Supervisor, with monthly earnings reaching N150,000 within 12+ months.
Climbing the Solar Ladder:
As an SHS Agent, the solar industry offers you a world of opportunities for career advancement. With dedication, continuous learning, and professional growth, each pathway opens doors to becoming a seasoned professional within the solar industry. At Energy Talent Company, you will be equipped with these skills and opportunities for growth in the ETC community.
Starting
Pathways
Level
Employment Type
Pathway
PathwayTimeline
SHS(Commission)9+ months to advance to next pathway
Technical
Junior Tech
Employment/Project
Intermediate Technician I
18+
Customer Service
Junior Customer Service
Employment
Customer Service Officer II
12+
Sales
Junior Sales
Employment/Commission
Senior Sales Associate
12+ months
HSE
Junior Officer
Employment
HSEQ Supervisor
12+ months
The Journey Ahead:
As you immerse yourself in the world of renewable energy, seize the opportunity to explore and contribute to the sustainable transformation. Embrace continuous learning and professional development, as these traits will propel you towards rewarding positions within the solar industry. Remember, each pathway offers unique possibilities to make a difference and contribute to a greener, brighter future.
Conclusion:
Embarking on a solar industry career pathway means embracing innovation, sustainability, and the opportunity to leave a lasting impact on our planet. Whether you choose to shine as a Solar Sales Agent, Technical Enthusiast, Customer Service Advocate, Sales Strategist, or HSE Guardian, your journey within the solar industry promises exciting and fulfilling experiences. As the sun continues to rise on the renewable energy revolution, let your career shine brightly and illuminate a path towards a greener and more sustainable future.